HOW TO TELL WHEN A WORN TYRE NEEDS TO BE REPLACED
Bulge on the tyre sidewall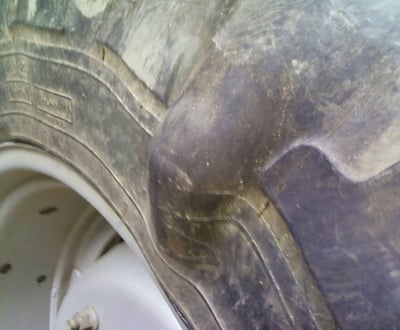 Bulge on the sidewall of the tyre

One sign that should never be ignored is if a bulge appears (however small) when the tyre is pumped. It will look like a bump on the tyre sidewall during inflation and means that the tyre's structure has been damaged, perhaps due to a rock, a tree root, a fallen branch or a sideways impact.
Agricultural tyres contain internal textile or metal plys that act like a belt so they can withstand pressure and bear heavy loads. During inflation this structural weakness allows pressure to escape, which is then only held in by the strength of the rubber alone.
REMEMBER THAT a bulge cannot be repaired and puts the tyre at a real risk of bursting any time, regardless of whether or not the tractor is loaded and whether you're driving on a road or in a field, at low speeds or even at a standstill – it could even burst after prolonged exposure to the sun.
Cuts on the tyre tread or sidewalls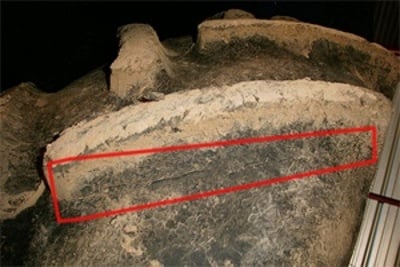 Minor cuts on the top of the lugs

You may notice a number of visible cuts on your tractor tyres. Some of these won't be serious, but others may require the tyre be replaced to prevent an accident.
Any minor cuts on the top of the lugs or at the back of the structure will not generally cause an issue, unlike cuts on the sidewalls or in the tyre's internal structure, which tend to be much more problematic.
If you spot a very deep cut anywhere on the tyre and you've lost pressure (even a little), you must remove the tyre to check that the internal structure has not been affected.
Replacing agricultural tyres at the right time is cheaper than breaking down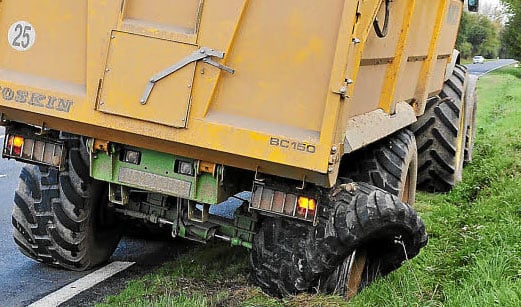 You'll probably save a lot of money in the long run if you change your tractor or trailer tyres at the right time, because having your tractor stuck or overturn on unsuitable terrain will cost you significantly more than a set of tyres, and that's without even mentioning the very real risk to your safety and therefore the farm if you are the owner.
---
For more information on the risks related to the wear and tear of your agricultural tyres, read the eBook "the essential role of the tyre in protecting your health" which is available free of charge by clicking below: