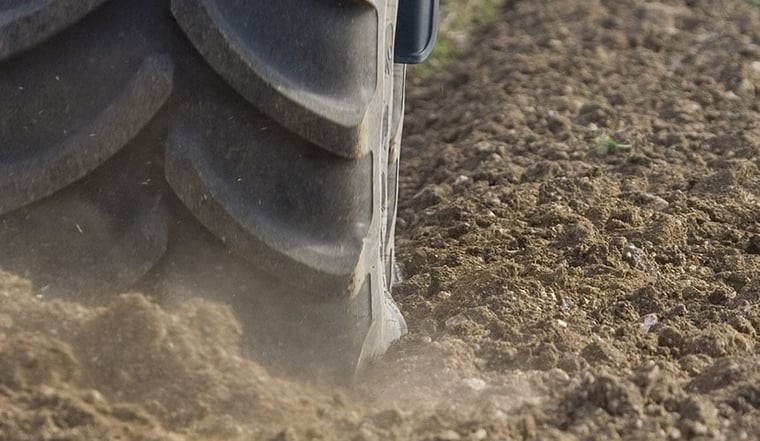 Your tyres are therefore the only thing connecting your machine to the ground, and they make it possible to perfectly control the traction of your tyres (provided they are completely suited to the type of ground and to your tractor).
You will boost performance, spend less on fuel, your tyres will wear less quickly and you will avoid soil compaction. This all helps greatly increase your yields.
Here's everything you need to know to improve your traction.
How to identify which agricultural tyres increase tractive force
The lugs, or lugs, on the surface of your agricultural tyres stick to the ground and minimise slip (which is when your tyres lose their grip). Their angle compared to the wheel axle influences your tractor's traction capacity. The shallower the angle, the more perpendicular the bearing surface when driving forward and the higher the tractive force.
But be careful! This doesn't mean you should go for budget agricultural tyres that offer angles that are too shallow, because the shallower the angle, the less able to the tyre is to remove mud. It's vital that the degree of slip is kept under control, because if it's too high you will increase your fuel consumption, smooth out the bottom of the furrow and rapidly wear down your tyres.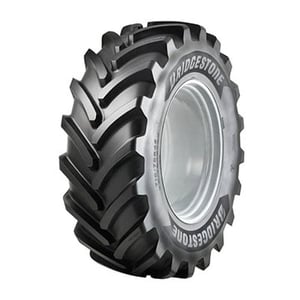 New generation agricultural tyre
Sole with curved angles

The ideal solution is to choose a new-generation agricultural tyre with a curved or multiple angle tread pattern.
This would be the ideal compromise between maximum mud removal and optimal tractive force.
Some tyres even offer a lug design that optimises traction. It's by sinking into the ground that the lug is able to transfer torque to the rim.
Optimise its profile to benefit from improved transmission capacity.
Use wide low-pressure tyres to optimise traction
The sidewalls on wide VF low-pressure tyres are reinforced for greater flex, and can therefore withstand much lower pressures to expand the surface area in contact with the ground and increase the contact of lugs able to transfer the tractive force.
Wide VF tyres are the ideal solution for preserving your land and optimising traction for successful ploughing.
Twin tractor tyres is the best traction solution to improve your yields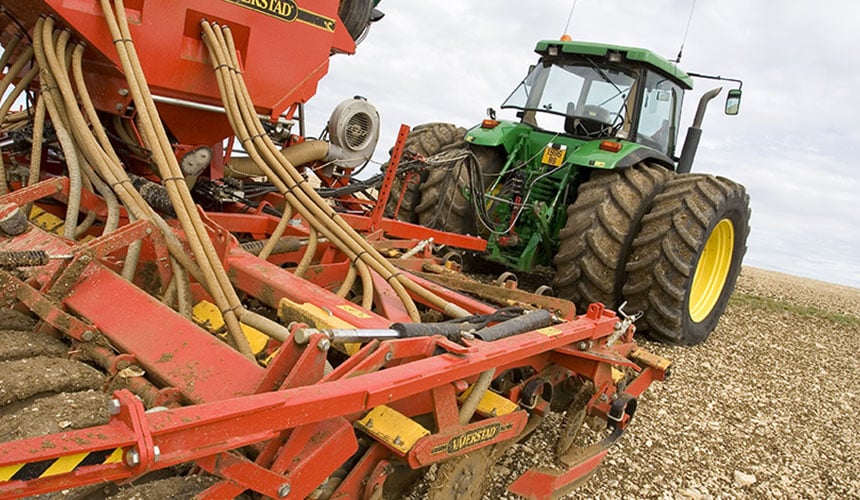 If you're looking to boost your yields and productivity, you'd probably be tempted to look at more powerful (and heavier) tractors with wide (and also heavier) tools. This will inevitable pose numerous problems: the increased weight would need to be supported by a higher tyre pressure, but this would also increase slip and therefore reduce your productivity.
Twinning can be a useful alternative, as it greatly improves your traction power and reduces slip thanks to the higher number of lugs and a higher rolling surface area in contact with the ground.
In addition to these benefits, it also offers a better weight distribution on the ground at lower usage pressures, which is crucial for minimising compaction.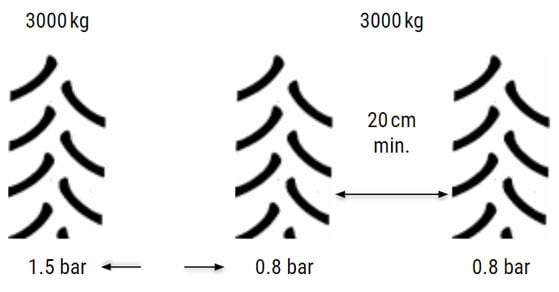 For example, a tractor equipped with twin tyres at the front and rear has a traction transmission of over 130% (compared to 100% for a tractor equipped with single front and rear tyres). A tractor with twin wheels has much less slip and uses much less fuel.
---
To learn more and boost your farm's profits, Bridgestone Agriculture is offering you a free, detailed eBook that explains the essential role your agricultural tyres play in your productivity.